Vitamin and Herbs > Natures Sunshine Protease Plus

Natures Sunshine Protease Plus



| | |
| --- | --- |
| Price: | $32.99 |
| Availability: | in stock |
| Prod. Code: | NSPP |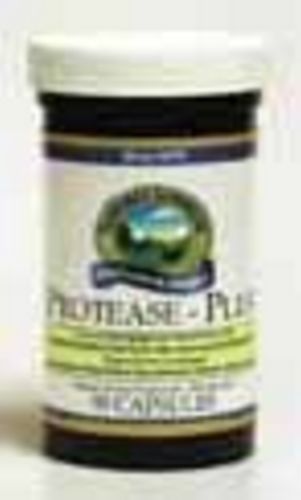 90 caps
Each capsule of NSP Protease Plus contains 60,000 HUT protease in a base of beet root fiber and full spectrum plant-sourced trace mineral concentrate.

Supports immunity by activating macrophages and natural killer cells.
Increases flexibility of red blood cells, improving bloodstream flow.
Breaks down protein compounds.
Provides a full spectrum of plant-derived trace minerals, which help activate enzymes.
Take 1-3 capsules between meals for maximum immune support.

**

We have Gift Certificates

**
Second Saturday Sale May 11th SAVE ON VITAMINS/HERBS(CAPS/TABS), HAIR & SKIN CARE & FISH OIL (CAPS),TAYLOR MADE ORGANICS, RENEW LIFE PROBIOTICS
Disclaimer: All products, descriptions, and comments have not been evaluated by the FDA. It is no means a medical treatment or diagnoses. Pure essential oils and herbs are natural earthly medicines which are soothing, healing, and therapeutic. We do not recommend, treat, cure, or diagnose. If an event you have complications or need medical advice, please consult a professional Naturopath, Herbalist, or Medical adviser